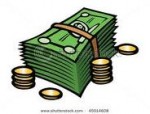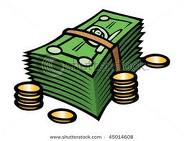 Resources, constructions and mining are paying high salaries and it's the industry where you would want to be in. Reading the Hays Salary Report for the Resources and Mining industry can really convince you to do something about your career path if you think you are currently going no where near to your goals.
And of course, other industires such as accounting and IT are also in high demand, although reports have showed that salary growth are slowing down due to global economy slowdown.

Here only a small excerpt from Hays 2007 resources and mining salary guide:
Metalliferous geology specialists were the big salary winners across Australia and New Zealand. For example, the salary range for a Queensland exploration manager rose from $110,000 – $130,000 to $120,000 – $155,000 over the last 12 months and for a Western Australian mine geologist it rose from $70,000 – $90,000 to $90,000 – $110,000. Metalliferous mining engineering also experienced big salary increases in NSW and New Zealand. For example the salary of a NSW mine manager increased from $125,000 – $150,000 to $165,000 – $220,000. New Zealand's underground/quarry managers and project managers were also big winners.

In the industrial design market it was Victoria and South Australia's specialists who were the big salary winners. For example, the salary range for a senior project engineer (EPCM) increased from $90,000 – $110,000 to $110,000 – $150,000 in Victoria and from $90,000 – $115,000 to $110,000 – $135,000 in South Australia.
So tell me, what does these people really do to get to these positions to earn those kind of money? Of particular interests would be:
1. How many years of experience do you have before offered or applied for these positions?
2. What are your job descriptions and what do you really do at work?
3. Do you believe that these kind of positions are only available for those with their age starting from mid 30s and up?
4. How many hours do you spent at work and with your family and friends?
5. Would you continue working (with the same or more amount of money) after your retirement age?
If you are a senior/manager/executive/ceo reading my blog, please leave a comment as I'm open to learning.