So I had a health check last month and I've just got my report.
Thanks god everything was fine. No use having the most powerful brain in the world and having all the money in the world when you don't have a healthy body to enjoy your life with, right? We have still many years to go down the road, and having a healthy body is part of the equation to lead a happy life.
So there was really something that I don't really understand in the report. There was something call PR examination and the result was for that was "declined examination", which as far as I can recall, I wasn't even ask for one. So what the heck is this?
Nope, it's not Public Relations.
Nope, it's not Google PageRank.
Nope, it's not Purchase Request.
Some googling brought me to the conclusion that:
PR Examination = Per Rectum (Rectal) Examination (if you are a medical related student/professional, please tell me what "P" stands for then?)
Here's how it looks like.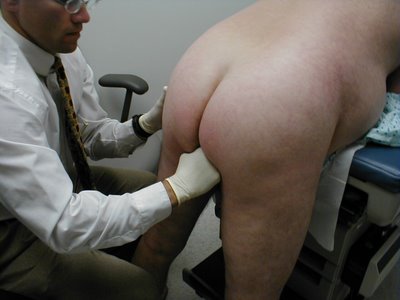 No wonder they didn't ask me…