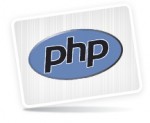 CakePHP and several other popular PHP framework has been supported in PHPED since version 5. Being one of the leaders in providing PHP solutions such as the popular PHP Deugger (not to be confused with xdebug) and NuSOAP, I think that their implementation of CakePHP support is by far the best out there. There's even a tutorial page dedicated specifically for using CakePHP in PHPED.

I read somewhere before that Komodo IDE supports CakePHP too but never came across any tutorials showing how. Apart from that, Zend Studio and Eclipse are two other favorites which are often mentioned in forums and among developers.
Please share your thoughts/comments if you have a favorite or preference with other IDE/editors.
Update
I'm currently using Netbeans for all my PHP development and it's working great. Official CakePHP support is targeted to be released in Netbeans 6.9 so if you haven't, I think it's a good time to jump in now and start using Netbeans.