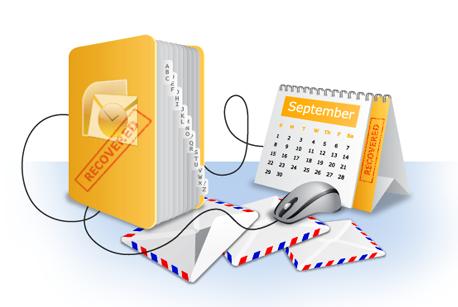 The Windows operating system recognizes the outlook: tag and whenever it sees that it's part of a link, it triggers outlook to do something. Depending how you format the hyperlink, you can open messages, folders, contacts and meetings stored in outlook from websites, documents (Word, OpenOffice etc), Excel spreadsheets and powerpoint presentations stored either locally or even over a shared network.
How To Link To Outlook Items
1. Outlook Paths
Outlook provides a way to link to any Outlook item using a URL. It can be "path based" like this:
– Outlook:Inbox\
– Outlook:Personal Folders\Contacts\~John Doe
2. Outlook GUID
You can link to a globally unique identifier (GUID) that is created for an item and doesn't change when you rename or move it:
– Outlook:000000000EAE44933247899468AC478B81C0BANDHEWR324
It is best to use the GUID URL since you don't have to worry about changes breaking the link. To capture the GUID, you need a little free program called Outlook Linker (it's free but you need to enter your email so that they can send you the link to the setup file).
If you are after a outlook message, all you have to do is select that message in outlook, and then left-click on the linker icon on the lower right of the taskbar so that the link will get copied. Next, you will just have to paste it somewhere. It works the same way for contacts and even calendar events.
By default, the copied link will be something like this
<a href='Outlook:00000000CC63759F18171E46835E96E44971FDFB07006446′>Email subject here
If you are building a webpage using HTML, then you can merely copy and paste that code to the HTML file, and maybe just changing the link text.
However, if you are working in Excel, what is important is only the part that says:
Outlook:00000000CC63759F18171E46835E96E44971FDFB07006446
In Excel, press CTRL-K in a cell, enter any text you want to be displayed, and paste that piece of code above (ex. outlook:123437654) at the address section. That's it.