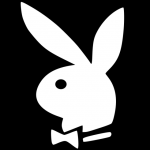 You can read Playboy, Penthouse and 20 others magazine now all online for free, using only an internet browser! Say goodbye to magazine subscriptions!
Digital magazine provider Zinio offers the current issues of 20 magazines, including Popular Mechanics, PC Magazine, and U.S. News & World Report for free full-page browsing by iPhone / iPod touch users .

If you don't have a iPhone or iPod Touch, don't worry. You can in fact still browse these magazines using Firefox or Safari. Before proceeding with reading the rest of these articles, make sure you have your browser ready by reading these articles Use Firefox To Browse an iPhone or Use Safari to Browse as iPhone.
Once you have done the above, use your browser (iphone or firefox, which is now recognized as an iPhone agent) and head to http://www.zinio.com/iphone. You'll get full-page browsing of 20 titles, including UK and Spanish-language versions of Macworld and a handful of mens' magazines.