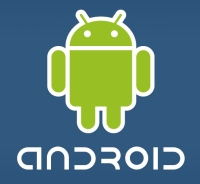 Just a few things to know what the upcoming Google Android powered smartphone is all about.
1. T-Mobile G1 (also known as HTC Dream) will be the first smartphone running Google Android
2. The G1 features a touch-screen interface, a QWERTY keyboard, Wi-Fi, 3G, GPS, a music player, and support for third-party applications.
3. The first G1 will go on sale October 22 2008.
4. The biggest surprise is probably the inclusion of Amazon.com's DRM-free MP3 store pre-loaded on each Android phone. This is really a faceoff with Apple's iTunes who are still only offering DRM protected tracks. What DRM-free mp3 means is essentially that you will be able to download your music and play it everywhere else (Zune, iTunes, San, mp4 players), and not being tied down only to a specific device such as the iPhone or iPod.
It ain't a conincidence that two of Apple's best selling cash magent will be tested once G1 Android comes out. It's a Google Android VS Apple iPhone and Amazon MP3 VS Apple iTunes competition, that's for sure.