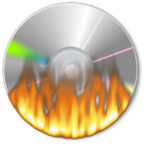 I was trying to burn an ISO onto a DVD with imgBurn but was returned with this error message "Power Calibration Area Error". As I haven't actually use my laptop disc drive to burn optic media for quite a long time now, I thought that the drive might have "died due to old age".
However, I was able to get rid of the error and the DVD finished burning successfully after following the following steps.

1. I unplugged the power cord from laptop. For some reason, my old laptop was having a hard time cooling itself down and the fan was running heavily. Unplugging the power cord seems to cool something down.
2. I eject the disc drive and cleaned the lens and surrounding area with a piece of tissue (yes, toilet paper to be exact).
3. Insert DVD and started the burning task again with a lower recording (burning) speed. This time it finished perfectly without a problem!
If that didnt help, consider trying the following steps (I haven't test this, but some says it works)
– Disable IMAPI Service
– Launch Control Panel -> Administrative Tools -> Services .
– Browse for "IMAPI CD-Burning COM Service", Right-click on it and select properties.
– Change Startup Type to Disabled.
– Go ahead and try recording your disc again.