Gmail allows users to "filter" their incoming mails and apply "labels" on every email that matches the filter's criteria. That's good but new users might find it frustrating that labeled emails are still showing in their main inbox reading list. You can hide labeled emails easily by simply doing the following.

Tip: Archive It!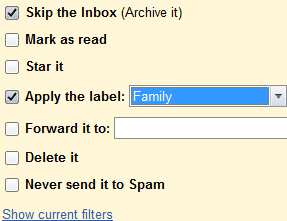 Goto your filter settings and check the "skip the inbox (archive it) setting". That's all you need to do.
Now go back to Gmail inbox and enjoy a cleaner and less cluttered reading list.