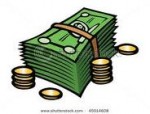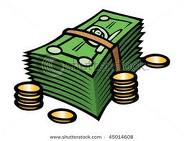 Money is a very attractive topic to talk about. And that's why you can probably find a lot of people who claim they earn this and that much, and sometimes with no proof at all.
I was surfing around last night and searching for big earners in adsense as well as in affiliate marketing. Search results return me some of the top players from US, UK, India and Malaysia which are really hitting it big and both you and I know and have a couple of names in our head, so no names mentioned here.

What I am talking about is a couple of fake imitator who can't keep their mouth shut and claim that they are, for example, earning $5KUSD per month from their blog.
All is good if:
1. Pagerank is good
2. Alexa ranking is good
3. Their websites are ranking well for the topic they are pitching about.
4. Good flow or readership with good flow of comments, visitors, rss subscribers + nice site navigation.
5. A few stats or screenshots to back themselves up.
But from what I can tell, those false claims don't even have any of these basic things to brag about. And what's even worse, one of them is having an 600K Alexa pagerank and the owner claims it's earning 50 times more compared to mine from Google Adsense. Considering all things being equaled as that's for couting adsense revenue only, that really made me laugh.
Some will say Alexa isn't accurate, but I beg to differ. Alexa still represents something, just go check Alexa rankings of any popular websites/blogs and there's only one thing that you can be sure of: Those numbers indicate popularity. Or else, you can double check on Quancast and Compete.
And the saddest thing of all, a couple of these fakes are Malaysian. Again, no names mentioned, I don't want to spoil other people's party. Maybe they studied Marketing or just have a big mouth. Only time can prove the credibility of these people and how far they can go.
I would simply like to keep it this way:
1. There are lots of people who have a big mouth, offline or online. When coming down to productivity, they produce nothing.
2. Honesty is still a best policy to have even when you're online. Be careful not to be cheated and don't cheat others too.