Connecting to a remote MySQL database server is easy with Netbeans.

Add New Connection
Goto services > Database > New Connection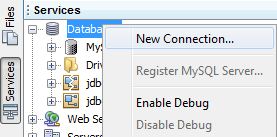 Insert Remote MySQL Server Details
You will need to get most of the details from your webhost, or logging into cpanel, plesk or whichever utility your webhosting provider has given you.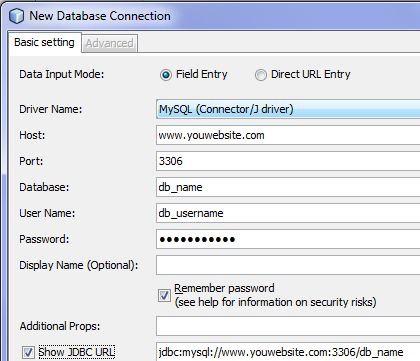 Last, press OK > right click on the new connection > Connect
Notes
1. The default port for mysql is 3306
2. If you're getting a message such as "access denied for user db_user", you might not have configure your remote server's access host yet. For that, please refer to how to connect to mysql server remotely.