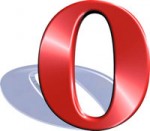 News are out that the new Opera Mini for iPhone has been submitted to Apple for approval. Let's face it, Safari on iPhone sucks! So far, Apple has been too protective off its turf and rejected Opera Mini the first time they tried from listing in the iPhone Apps store.

The new Opera Mini relies on Opera's servers to render and compress pages before sending them back to the iPhone for display. As such, there's no code interpretation being done by the software (1st per-requisites fulfilled!). So the only thing that could cause Apple to reject the app would be a perceived duplication of core iPhone functionality (crappy Safari).
Apple, Let's bring Opera Mini to iPhone already! Multi tab browsing in Opera Mini is fast, and there's no way Safari can match that. Check out the video below.