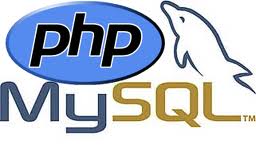 Maybe I'm stating the obvious, but when it comes to content management systems, PHP and MySQL rules. Drupal, Joomla, WordPress, ModX, Jaws, CMS Made Simple etc are all written in PHP and runs on MySQL.

Yes, there's Microsoft Sharepoint, but does it not cost a lot of time and money to install, configure, deploy and customize? Only the corporates and enterprises have the cash and luxury to waste time and manpower on this expensive and hard to tame beast. Small businesses and almost everyone and their dog will choose to run their websites/cms/ecommerce carts with a software deployable on the LAMP (Linux, Apache, MySQL, PHP).
No, I'm not comparing programming languages. .NET and java gurus can argue all they can but show me an open source CMS that has been used by millions of people worldwide that keeps getting better.
OK, I admit. This is just a rant. But if you can prove me wrong, I'm listening.