For those who are not sure what domain parking is, it's a term refering to the action of registering domain name(s) and putting PPC ads so that when people click, the domain owner get some money. It's basically like having google adsense ads on your site, but instead of working hard to create (or scrape) content to show to your visitors, all you need is a catchy domain name.
In the domain parking game, unique, popular, brandable and sometimes typo names are what most domainers are after. If you have a large portfoilio, Google adsense for domains is your friend, or else you can part up with parking providers such as Sedo, Namedrive or Fabulous in which you will get a smaller share after the provider/middlemen take their cut. If you're still unsure what the game is about, wikipedia can help.
OK, enough introduction. What I'm more interested about today is this girl who keeps showing up on parked domains when I was typing in random url in my browser. You have probably seen this before if you've been on the internet long enough.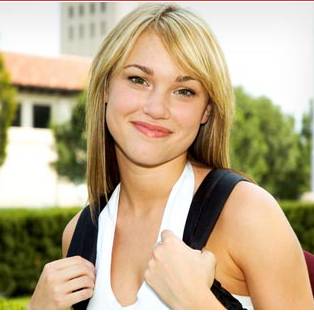 Anyone wanna guess what her name is?
How hot would you rate her?
I wonder how good are the click through rate for those domain parking landing pages with her photo in it?
If you're a hot female, consider sending in your photo so I can use it on my landing pages 🙂