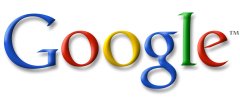 Webmasters take note. Did you know that Google provides a tool for you to check if your site is safe for browsing? For example, you can view the diagnostic result for this site returned from Google here.
The test result is a good way of telling if your site is safe in the eyes of Google. If your site is reported to contain malicious software or malware, you risk losing traffic from Google and other search engine. It's also true the other way, if you've been losing search engine traffic (due to "Google Panda/Farmer Update" or other reasons), you might want to test your site to see if it's still safe for browsing.

The test results for this site (as of writing) is shown below.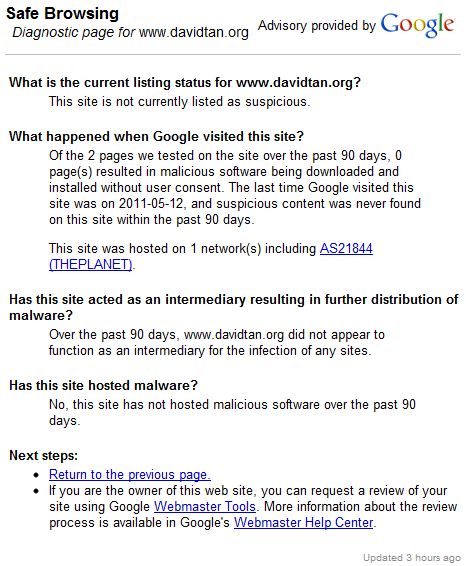 To test you site, goto
http://www.google.com/safebrowsing/diagnostic?site=www.yoursite.com
*replace yoursite.com with your own web address.
If you're using Google Webmaster Tools (which every webmaster should be), there's also the option to check your site for malware. Example shown in the image below.