It's been 6 months since I've used VigLink on this blog. And I've decided today to get rid of it once and for all.

VigLink is a pretty cool idea as it profit share with site owners when a user clicks on an affiliate link (VigLink javascript does that for you) and ends up buying some stuff from the target merchant. However, as good as it sounds, my results were simply far from amazing. In fact, it's pretty ugly.
For the pass 6 months, the return was simply $4 for 1.2k clicks.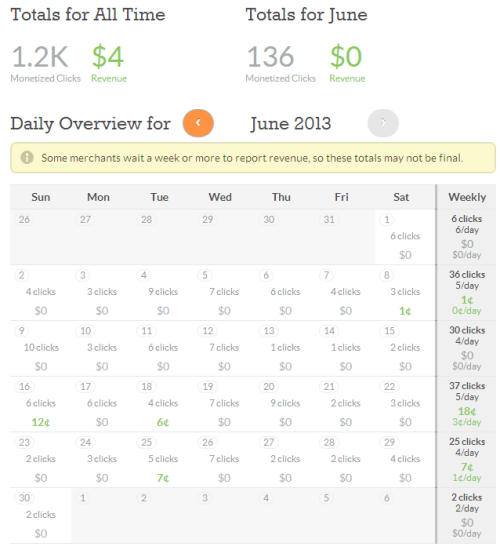 On a click by click basis, numbers that I've gathered through these years tells me that this blog can certainly generate more income from Google Adsense and Infolinks when compared to VigLink.
It's just the way it is, VigLink pays publishers when a user buy some product with their partner merchants.
While Google Adsense and Infolinks pays publishers whenever a user click on an ad or link.
What kind of users do you think you'll get more of? Users who clicks and then buy something, or users who simply click to get more info?
I've heard that some large "product based" forums are doing pretty well with VigLink. This being a tech + how to focused blog might just not be the right fit.
Are you monetizing your site with VigLink too? Please share your experience in the comments below.