If you're a perfectionist, eat, drink, sleep and dream about css design and optimization, then this latest firefox extension from sitepoint might be for you.

Dubbed Dust Me Selectors, this firefox extension extracts all the selectors from all the stylesheets on the page you're viewing, then analyzes that page to see which of those selectors are not used. The data is then stored so that when testing subsequent pages, selectors can be crossed off the list as they're encountered.
Unused selectors shown in a view window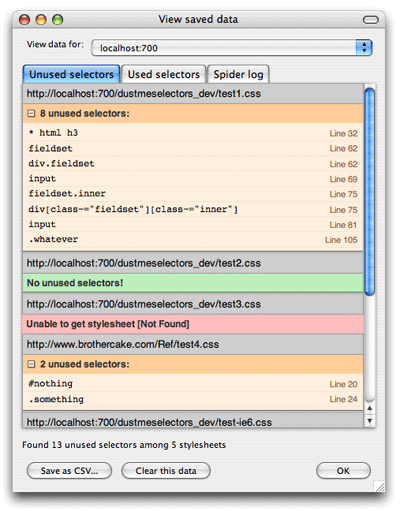 Combining this with the Web Developer and Firebug extension, you should be pretty well organised for any design tasks that comes your way.