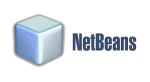 Netbeans IDE has been making lots of progress and it's currently top of the list in building any any kind of desktop/web applications that you can imagine, Java, C/C++, PHP, Python, Ruby, HTMl, CSS, Javascript etc (minus .NET though). However, there's strangely one deadly missing feature within the Netbeans IDE: you can't browse, edit and upload files located remotely from your computer.

I'm sure this causes lots of frustration. It's such a basic need and the fact that Netbeans is such a great IDE. ALL IDE such as Dreamweaver, Visual Studio, Eclipse, Zend Studio, Komodo and PHPEd has this built-in.
It was announced that this feature will be supported in Netbeans 6.7 (PHP Application from Remote Server) and it sure looks pretty and usable. Unfortunately, I'm now using Netbeans 6.7.1 and the option "php app from remote server" can hardly be found anywhere.
But the good news is that this feature will be coming back in 6.8, or so it may seem as mentioned in "NetBeans 6.8 New and Noteworthy". For PHP developers, notable new features includes:
– PHP 5.3 support including(syntax highlighting, code completion, code folding, navigator)
– Symfony Framework support
– PHPUnit improvements
– FTP/SFTP improvements
– Ignored Folders in PHP projects
– PHP Application from Remote Server
– PHP syntax coloring in YAML files
Plus you can also check how's it progressing under "Remote file transfer protocol support" in netbeans' PHPDevelopmentPlan.
On top of that, add CakePHP framework support into Netbeans and I'll call it my perfect-one-and-only PHP IDE of all time.
*I've read somewhere that the feature can be already found in the nightly builds. Give the nightly builds a try if you can't wait for the final stable 6.8 version.
Update 091212: The new Netbeans 6.8 IDE has already been released and it's now working great in editing/updating remote files.
Comments welcomed.